Toddla T – Watch me dance (ninja tune, 2011)
Great ninja tune release!
http://www.mediafire.com/?ax3x7bfw6l68zjf

Major Lazers – Guns don't kill people… lazers do (2009)
"Major Lazer fought as a Jamaican commando who lost one arm in a secret zombie war in 1984. He fights vampires and various monsters, parties hard, and has a rocket-powered hoverboard"
Major Lazer Press-Release
ML is the new fresh project from Diplo and fidget hero Switch.
http://www.mediafire.com/?qyot43eleug629i
Special Arp XP Dj Set Drumnbass Dubstep @ Kisok, Lille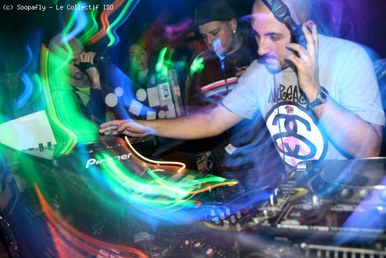 Hello everyone!
Listen and download the awesome mix of Dj Arp Xp from Sardinia!
Keep the Bass alive!!
Tracklist:
Dubstep
Zion Train & Raiz – What a Situation / Arpxp Rmx (Elastica)
Maurs – Hidden (?)
Arpxp – Sunday morning (Essence of Dub)
Mungos HiFi – International Roots / ID Rmx (Dub Police)
Arpxp & Maurs – Merciless (Gamma)
Arpxp & Neeva – The Smurf (Essence of Dub)
Drum&Bass
Serum & Bladerunner – Images (Critical)
Spy – Asbo (Soul:R)
Arpxp – Surrealism (IM:Ltd)
Spectrasoul – Buried (31 Rec)
Arpxp & Dp – All Over / Dabs Rmx (G)
Spectrasoul – Organiser (Critical)
Hlz – Lowalk (31 Rec)
Logistics – Murderation (Hospital)
Hlz – Venous (?)
Fresh – Heavyweight (D.Soundboy)
Nymfo – Space Tourist (CIA)
Fracture & Neptune – Clissold (Astrophonica)
Break – Winter Sun (Shogun)
Survival – Tec (Dispatch)
Nymfo – Magnetic Field (CIA)
Sinistarr & K-Dan – Apollo (?)
Rockwell – Underpass (Critical)
Arpxp & Maurs – Room 23 (Modulate)
Calibre – Tru Beat (Critical)